By Melissa Riddle Chalos
The noble concepts of diversity and inclusion have been in play since the mid-1960s, as cultural, social, and educational constructs — and systemic racism inherent in them — were confronted during the Civil Rights movement. Decades later, movements like #MeToo and #BlackLivesMatter brought nationwide attention to social injustices too reprehensible and rampant to ignore. As the digital age revolutionized global communication, social media gave victims and advocates a worldwide stage for demonstration.
In 2020, when George Floyd was murdered by police, people of all colors gathered in protest. Then, corporate America stepped up with a bold promise to actively confront racism with diversity training and a more inclusive standard of business practice. What was a once-a-year topic for human resources departments to consider is now a core function of corporate health and relevance.
But when it comes to achieving real diversity and inclusivity in the corporate world and in our communities, it still comes down to individuals who work to both understand its importance and make it a priority in their lives.
What Is Diversity & Inclusion?
To understand why diversity and inclusion are so important, we first have to know the distinctives of each concept. Diversity training does not guarantee inclusion, nor vice versa.
Inclusion cultivates a culture — in business and in community — of value and respect for our differences
According to a 2018 Gallup Report, diversity is defined as something that "represents the full spectrum of human demographic differences." Essentially, that means diversity includes any dimension used to distinguish groups of people, such as gender, age, sexual orientation, ethnicity, religion, class, disability, and education. Diversity values the richness and depth that experience and culture brings to the whole. It's an "all-in" value system in which we all win.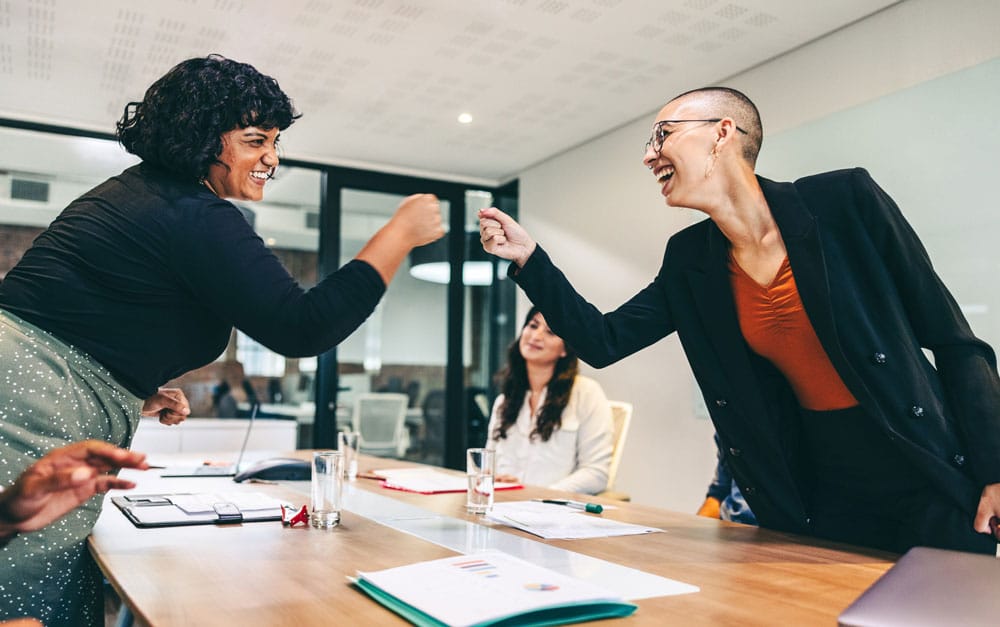 In business, as reported by McKinsey & Company, diversity wins big in productivity, performance, and profitability:
Ethnically diverse teams are 36% more likely to outperform
Gender diverse teams are 25% more likely to outperform
Achieving true diversity goes well beyond human numbers. As Joni Davis, Vice President and Chief Diversity Officer for Duke Energy explained in Forbes: "Diversity speaks to who is on the team, but inclusion focuses on who is really in the game."
Inclusion cultivates a culture — in business and in community — of value and respect for our differences. It is an environment in which individuals feel a sense of belonging, a place where he or she is not simply tolerated, but accepted, safe, and valued. It's where everyone's voices matter.
Why Is It So Important?
All of this begs the question, "Why are diversity and inclusion important?"
On a business level, there are many reasons why diversity and inclusion are not only important, but essential. There are, as explored at Workplace, many tangible benefits, including:
Attracting better talent
Better employee retention
Improved business reputation
Increased creativity
More positive company culture
Improved sense of well-being
In other words, "Without inclusion, the crucial connections that attract diverse talent, encourage their participation, foster innovation, and lead to business growth won't happen," says Laura Sherbin and Ripa Rashid in Harvard Business Review.
Clearly, businesses thrive when diversity and inclusion are part of the culture, but on a human level, making diversity and inclusion a priority in our lives is just as promising.

Inclusivity Takes Character
When it comes to pursuing inclusivity, everyone has a responsibility and a role to take. And, in reality, it all comes down to individual character and the action that emerges from who we really are.
Meadows Senior Fellow and The New York Times bestselling author Resmaa Menakem says it's simply not enough to stand on the sidelines and say you believe in inclusivity. "There is no such thing as an ally," Menakem says in a recent episode of the Beyond Theory podcast. "There is no such thing as wokeness. Really. There is growth, and there is maturity, and many white progressives get these confused with wokeness."
"There is no such thing as wokeness … There is growth, and there is maturity, and many white progressives get these confused with wokeness." — Meadows Senior Fellow Resmaa Menakem
People of color are not responsible to help white people understand inclusivity. As a matter of personal integrity, a person of character will seek to engage and interact with, discern, and trust people who are different from themselves. Menakem continues by sharing traits displayed by these kinds of individuals:
They act from the best parts of themselves
They hold onto themselves when they experience pressure and heat
They use discernment
They act with wisdom and compassion
They treat other human beings as human beings
They relate with others instead of perform in front of them
"Don't try to get me — or anyone — to think well of you," Resmaa Menakem continues.  "Instead, act well. Not 'act' as in 'perform for an audience,' but as in, 'bring the best of yourself to each moment,' and make mistakes, and cultivate repair. If you consistently act well, you won't need to chase after anyone's trust and respect. You'll have naturally earned [it]."
This is the core of what it means to be an inclusive person, in work, and in the whole of your life. It requires commitment, transparency, and accountability. And it begins with you. Me. All of us.
Learn more about Resmaa Menakem's healing work on racialized trauma and other issues our Senior Fellows help patients explore and receive specialized treatment for at The Meadows Malibu.