By Christa Banister
The show's aesthetic, like an Instagram filter, casts a glamorous sheen on situations that are anything but.
What I remember most from growing up in the D.A.R.E. (Drug Abuse Resistance Education) generation was that those frightening school assembly testimonials were more than enough to motivate me to "say no" to drugs. As well-intentioned as the D.A.R.E. program was, it turns out their scare tactics, wealth of statistics, and refusal strategy for when someone is offered their first beer or joint didn't work. Scientific American reported "no significant long-term improvement in teen substance abuse" in 30 subsequent evaluations after the first national study of D.A.R.E. was made public in 1994.
Now, in stark contrast to the "just say no" mentality, the binge-watching contingent has been learning about the harrowing realities of addiction by watching Euphoria, a buzzy HBO show starring Gen Z icon Zendaya as Rue Bennett.
Why That Trigger Warning is Appropriate
Before each episode of Euphoria, there's a warning about its content being for "mature audiences" for good reason. It's not an after-school special with an overt message or a morality play that gets tied up neatly in a bow by the time the credits roll. It can also be triggering for someone who has struggled with addiction.
Rather, Euphoria is a raw, no-holds-barred portrayal of a group of California high schoolers' rampant drug use, risky sexual behavior and promiscuity, and the abuse they inflict or endure from a physical, emotional, or psychological standpoint.
Many who've tuned in remark on the show's stark realism. A columnist for Vogue noted how he could point to a peer with similar problems as any of the show's dysfunctional leads. He added that long before Euphoria, many of his former classmates equated destructive behavior with cool, socially acceptable rites of passage.
These days, many coming-of-age moments are documented for the masses on social media, which plays a starring role on Euphoria. The show's aesthetic, like an Instagram filter, casts a glamorous sheen on situations that are anything but.
Of course, it doesn't hurt that the camera loves Rue even when she's strung out. At her lowest points, including several horrific brushes with death, run-ins with shady drug dealers, and confrontations with her mom and younger sister, the stunning cinematography has caused many, including D.A.R.E., to question whether Euphoria is glamorizing drug use, sex, and violence, according to a recent NBC News report.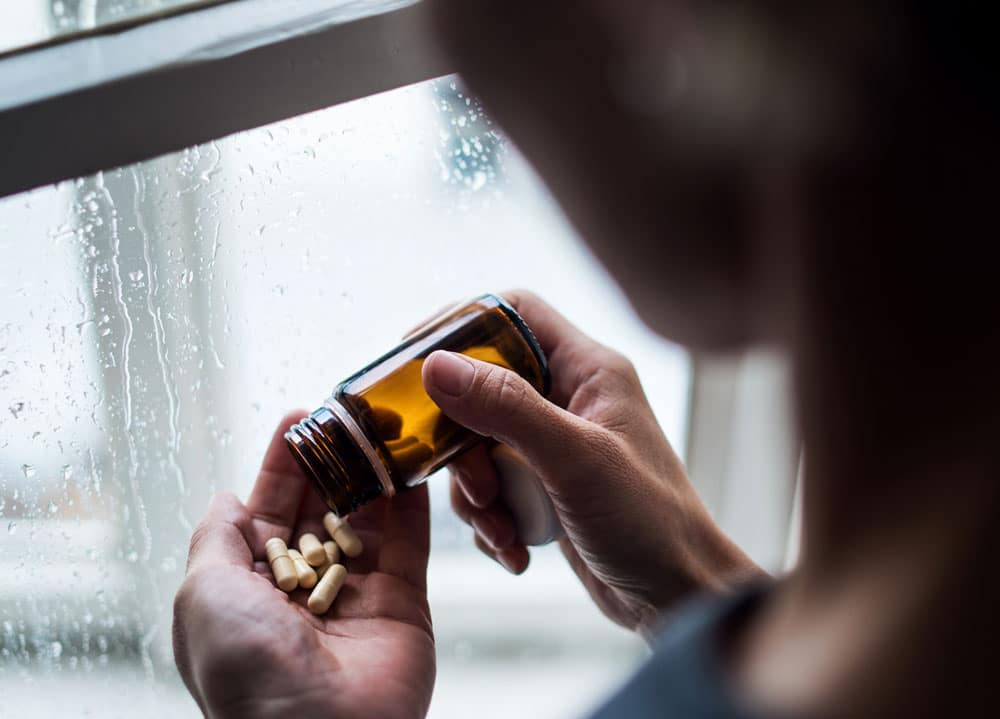 What Euphoria Gets Right and Wrong
While there's no doubt that truly degenerate teen behavior is difficult to watch, a report in Vulture suggests that viewing Euphoria may be educational in life-or-death moments. This is encouraging, especially for parents who hope beyond hope that their children won't become statistics.
The writer points out that the way in which drug addiction is depicted on Euphoria offers "crucial lessons in harm reduction." In one scene in particular, Rue's overdose from fentanyl was treated by having naloxone available, an educational opportunity that might save a life.
What's less successful, however, is how drug detox is often portrayed. While it's clear that Rue isn't interested in kicking the habit (she even says as much), the scenes in recovery are often clichéd "Serenity Prayer" moments with a lack of engagement or interest from the people leading the charge.
While her journey may look thrilling, Rue's life is strikingly one-dimensional with a cloud of death hanging over her.
Another aspect of drug addiction that Euphoria gets right, however, is its all-consuming nature. The lengths Rue will go to get high are shown in astonishing detail: lying to friends and family, looking through the medicine cabinets of anyone's home she's in, the bargaining with her mom, the reckless situations she finds herself in. While her journey may look thrilling, Rue's life is strikingly one-dimensional with a cloud of death hanging over her. Even when she finally finds love, she can't fully enjoy it because she's numbed by drugs.
When Pop Culture Meets Real Life
But the desire for the escape that illicit substances provide — something detailed at length in Euphoria — can still hit a little too close to home. Citing how she "took Euphoria too literally," model Lottie Moss, sister of supermodel Kate Moss, recently checked into rehab, according to a video she posted on TikTok that was shared by MSN.
"My struggles have caused me to act out of character, and ultimately I think I was becoming a person that I didn't really like — which is why I numbed myself with substances and put myself down through neglect of my mental health and my general health," Moss said in a previous Instagram post. "Going down that road made it very hard for me to get out."
At the end of the day, the question that keeps getting asked remains: Is Euphoria helpful or harmful? With an answer that has yet to be determined, the safest bet may be to follow the warning's recommendation that viewership be limited to "mature audiences" only.
Are you or someone you love struggling with addiction? Our team at The Meadows Malibu can help. With treatment options customized to your needs using a dual diagnosis approach, lasting recovery is possible. Contact us today to learn more.