By Anna McKenzie
Mental health issues have come to the forefront in recent years. Approximately 51.5 million adults in the US reported having a mental illness in 2019 according to pre-pandemic data. The COVID-19 pandemic, having caused physical, emotional, and mental ramifications for people all over the world, has certainly increased that number. However, one cathartic result is that it has become more socially acceptable to become a mental health advocate by speaking up about conditions such as anxiety, depression, burnout, obsessive-compulsive disorder (OCD), and post-traumatic stress disorder (PTSD).
Some stigma remains, however, and a fast-paced American culture doesn't always take kindly to the rest and space that mental health recovery requires. In the face of this, numerous celebrities and elite athletes have gone public with their mental health battles, seeking to champion change regarding the way our society treats the subject, and sufferers, of mental health conditions.
Naomi Osaka and Missed Perceptions of Mental Health Struggles
Professional tennis player Naomi Osaka made headlines when she decided not to attend any media press conferences during the 2021 French Open. The reason for her decision? To protect her mental health, given that she had been suffering bouts of depression since winning the US Open in 2018. During that event, Osaka was booed for beating fan favorite Serena Williams.
When Osaka skipped her press conference at the French Open, organizers fined her $15,000 and threatened her with suspension from future Grand Slam tournaments. Osaka is far from the first to have received this penalty for foregoing a press conference, but in this instance, her absence and the fallout ultimately led to her dropping out of the tournament entirely.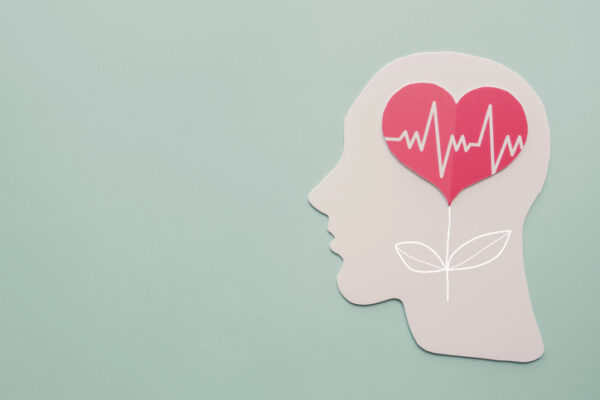 After Osaka's departure, the conversation turned toward athletes and mental health. It unearthed a popular misperception: that elite athletes and celebrities do not, or cannot, struggle with mental health issues the way that others do. When we look at these individuals, we often see a persona, not a person. In lieu of that, we give ourselves the liberty to pull apart the details of their lives without really knowing them. We hold them to an unspoken, perhaps unattainable standard. And because their words and behavior are transmitted so publicly, their snap reactions are often seen as tantrums; their missteps are viewed as gross ingratitude, even ineptitude.
Realistically, many public figures who to our eyes seem to be at the peak of health may be suffering intensely underneath. They are often regularly subjected to questions in public forums that would be considered rude or offensive in any other social situation. Still, we expect them to respond professionally every time; meanwhile, we have no idea how they are dealing with the pressure, anxiety, and publicity in situations where they still need to possess the wherewithal to perform at a world-class level.
But the veil of secrecy is coming off. Alongside athletes like Osaka, a parade of celebrities has recently come forward to debunk the myth of pristine mental health among the elite. Among others, Reese Witherspoon, Ryan Reynolds, Gabrielle Union, Kristen Bell, Michael Phelps, Demi Lovato, Lady Gaga, Kelly Clarkson, Prince Harry, and Meghan Markle have all revealed their mental health struggles in spite of — and even due to — their level of fame.

The Importance of Mental Health and How to Put It First
In the midst of public and private battles with anxiety and depression, rates of burnout have also been on the rise. Job stress, pandemic stress, and financial stress have reached a fever pitch, and it's not uncommon to hear of a friend or colleague taking a mental health break. In fact, many people have turned to meditation apps, yoga, and therapy to cope with compounding emotional distress. Some have refused to go back into their offices, opting to continue to work from the comfort of home. And still, others have quit their jobs entirely as cultural norms of late office hours and working on weekends are falling out of fashion.
Though corporations with rigid labor policies may fear losing productivity by giving employees more margin, research shows that scheduled breaks, even sabbaticals, improve energy and well-being. Intentional time away can prove refreshing to the mind, body, and spirit, bolstering overall wellness and allowing individuals to bring their best selves back to work.
We are not machines; our mental health will break down without space and time to recuperate. We know that we can't live without sleep. It may be time to recognize that we can't live without maintaining our mental health, either. Both our physical and psychological well-being, when subjected to constant strain, fragment and deteriorate. If you are suffering from emotional or mental distress on a regular basis, here are some actions you can take to recover:
Have a conversation with your boss and schedule some time off. Plan your break so that it's purposeful and restorative. Prepare your team, setting expectations for your responsiveness and what needs to be done or maintained in your absence.
Many times, we put tasks on our calendar because there's space, but not because we actually have the energy to do them. Be honest with yourself about your limits. Take some items off your schedule that aren't absolutely essential. It's better to politely say no to certain activities than to attend and feel miserable afterward.
Consider therapy, meditation, or mindfulness activities
When's the last time you took a nature walk? Have you tried breathing deeply for the space of a minute or two? If you're averse to therapy or think it's not for you, consider this: Expressing your thoughts and feelings to a sympathetic person for an hour might make you feel better than you think.
Mental Health Treatment at The Meadows Malibu
At the Meadows Malibu, we address mental health conditions in a private, 12-bed facility overlooking the ocean. We understand the obligations of professionals, celebrities, and public figures. We also know they have unique struggles and needs. Using research-backed, evidence-based methods, we help individuals with busy lifestyles recover from mental health issues and substance use conditions. To learn more about our program, contact our team today. We would love to help you find the path to restoration and recovery.