By Wesley Gallagher
As a business leader, it can be difficult to manage the varying needs of your employees, especially when it comes to mental health. Since the beginning of the COVID-19 pandemic, employee mental health has become an increasing concern, and it can be hard as an employer to know how best to approach it.
If you have an employee who is seeking mental health treatment, you may be struggling to justify the time and productivity you're losing from them. In reality, the small sacrifices you make to allow your employees to improve their mental health will end up benefitting your company in the long run.
The Hidden Cost of Mental Health to Employers
As an employer, you might look at weekly therapy sessions or extended leave for treatment as a sacrifice you are making for your employees, but statistics tell a different story. The mental health cost to employers is greater for untreated mental illness than for the treatment of those issues.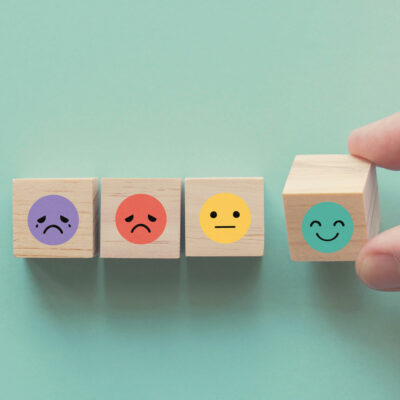 A Gallup poll found that nearly 20% of workers rate their mental health as fair or poor, which leads them to miss about four times more work than their mentally healthier counterparts. Women and younger workers are disproportionately affected by poor mental health, with women under age 30 the most at risk. The missed work due to poor employee mental health is estimated to cost the US economy $47.6 billion in productivity each year.
The takeaway? If your employees are struggling with their mental health, you are losing money.
In fact, if you want to know just how much you're losing, the National Safety Council has created a handy mental health cost calculator to give you specific information about the cost of mental health to employers in your type of business. They've got one for substance use as well.
How Employers Benefit from Employee Mental Health Benefits
But wait, there's more. Not only does poor mental health cost employers money, investing in employee mental health benefits can actually make you more money. A World Health Organization study published in The Lancet Psychiatry found that every dollar invested in scaling up treatment for depression and anxiety leads to a return of $4 in better health and ability to work.
While an employee leaving in the middle of the day for a therapy appointment or taking a mental health day might feel inconvenient, it is far preferable to having an employee struggling with untreated mental health or addiction struggles. Look at your employees' investment in their mental health as an investment in your organization as well. You will reap the benefits.
How Can You Invest in Your Employees' Mental Health?
While access to mental healthcare needs to improve on a national level for lasting change to happen, employers can make changes to improve employee mental health in their workplaces in the meantime. According to Harvard Business Review, 84% of respondents to Mind Share Partners' 2021 Mental Health at Work Report listed at least one workplace factor that negatively impacted their mental health. So there is plenty of room for improvement.
Here are just some of the ways you can enhance mental health for your employees:
Offer mental health days
Ensure that the health insurance you provide includes comprehensive mental health services
Make it easy for employees to enjoy a healthy work-life balance
Increase connection and support among workers
Encourage openness around discussing mental health in the office
Train leaders, managers, and other employees on how to navigate mental health at work
Allow employees to discuss challenging social and political issues
Consider offering flexible work options, like work-from-home days or four-day work weeks
Whatever you offer employees, an overall culture of support for mental health is the most important benefit you can provide.
Meadows Malibu is Here to Help
If you or someone in your workplace is struggling with mental health or substance abuse issues, we at The Meadows Malibu offers boutique-style residential treatment in a private, serene setting. Our highly trained professionals use our proven treatment model to address the specific needs of each individual, providing whole and lasting healing.
The Meadows Malibu is the perfect place for executives and business leaders to get the help they need in the midst of their busy lives. Contact us today to find out more about how we can help you on the path to recovery.