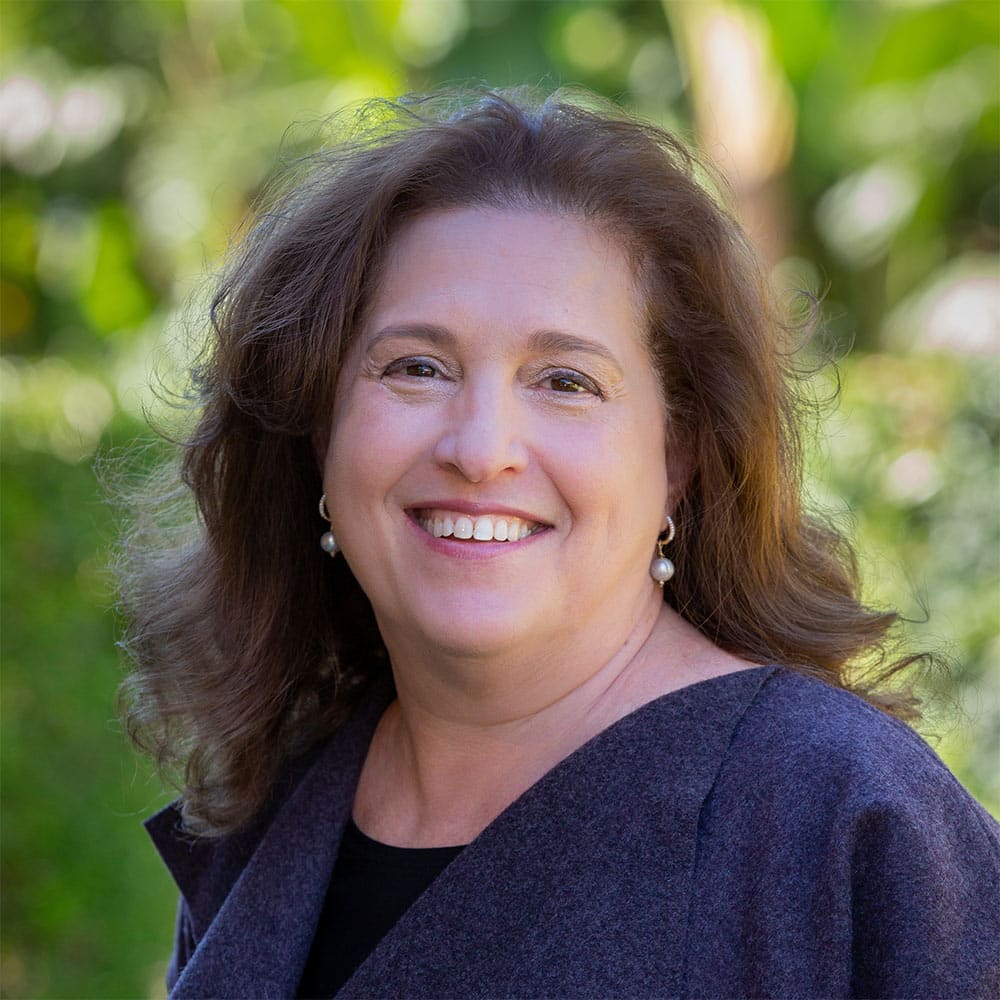 Michele LeWinter, LMFT
Executive Director
Born and raised in New Jersey, Michele LeWinter's family relocated to Southern California when she was in her teens. She earned her undergrad degree from California State University, Long Beach, and then went on to Pacifica Graduate Institute for an MA in counseling psychology.
Read more/less
Always interested in relationship dynamics, Le Winter credits an excellent therapist during adolescence with inspiring her to think, "If this helped me, then I bet it could help other people." Those sessions also helped her make sense of her childhood and understand those experiences, and her interest in relationship theory grew from there.
A licensed marriage and family therapist, LeWinter's past experience includes positions at Sierra Tucson as a family therapist and assistant clinical director and running the "quality of life" workshops at Miraval. From there, she established a private practice for two decades with a specialty in couples and addictions.
LeWinter started at The Meadows Outpatient Center in Scottsdale as a therapist before transferring to Wickenburg, where she became the clinical supervisor for the interns. After a three-year break to care for her aging parents, she returned as part of the Meadows Case Management team. Before long, she was chosen to head the program at The Meadows Malibu.
A natural fit for the position of executive director, LeWinter has extensive training in couples therapy and feels strongly about treating the patient within the relationship structure they will be returning to. In this new role she's excited about deepening the clinical experience at The Meadows Malibu and adding more family work, preparing patients and loved ones to incorporate what they've learned once they return home.
A mom of two adult children, her son's diagnosis on the autism spectrum has given her a deeper awareness of how people think and process information differently. This personal experience has helped her gain insight into learning differences, processing speeds, and social skills awareness.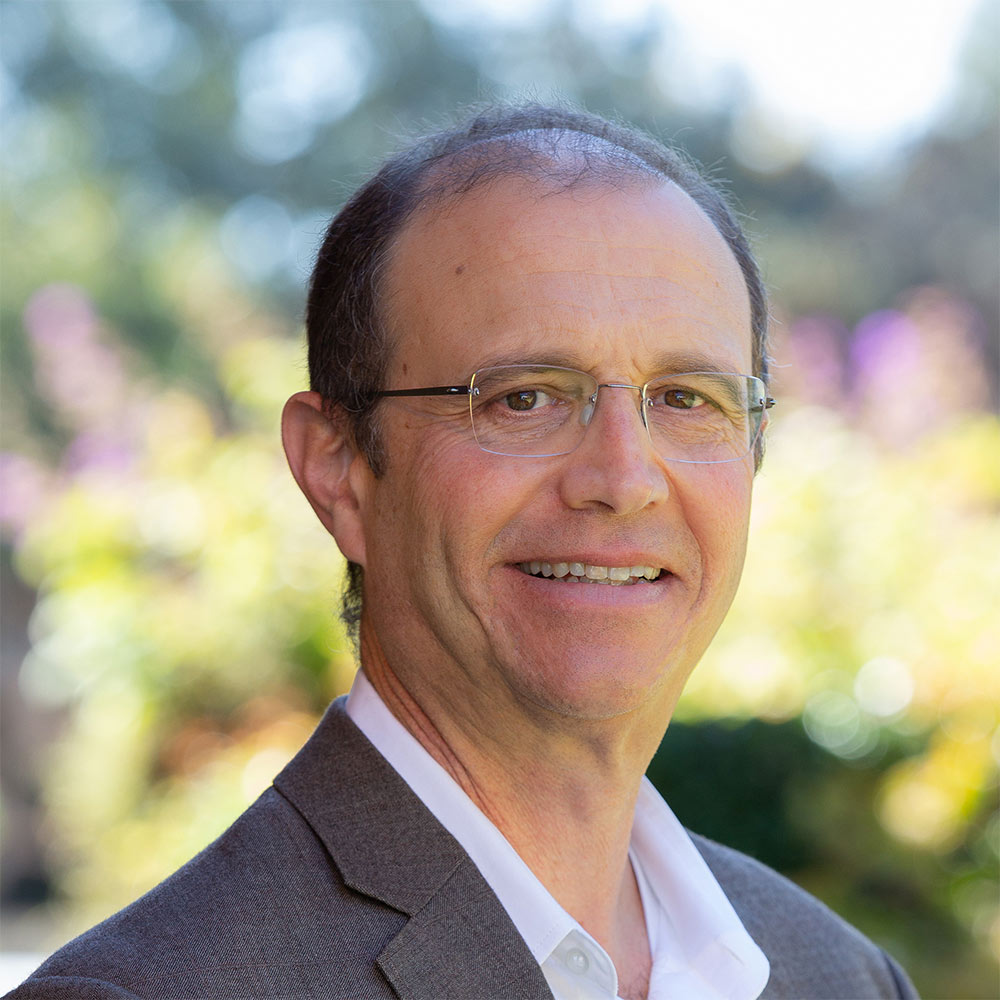 Mark E. Jaffe, MD
Psychiatrist
Dr. Mark Jaffe graduated from UCLA cum laude in 1987. He then attended the University of Southern California medical school and completed his internship and residency in psychiatry at the Los Angeles County+USC Medical Center. He also completed two years of fellowship training at the USC Institute of Psychiatry and Law, where he is an adjunct clinical associate professor of psychiatry. Board certified in general and forensic psychiatry by the American Board of Psychiatry and Neurology, Dr. Jaffe is also a Diplomate of the American Board of Preventive Medicine in addiction medicine.
Read more/less
During his residency and fellowship training at the LAC+USC Medical Center, Dr. Jaffe was responsible for triage, evaluation, treatment, admission, and disposition of emergent psychiatric patients in a 2,000-bed facility. The medical center comprised the pediatric, women's, and general hospital departments and served the greater Los Angeles area.
Dr. Jaffe currently consults for the Los Angeles County Superior Courts and is an emeritus member of the expert witness panel. He has provided consultations to various agencies including the United States Postal Service, the Medical Board of California, the United States Department of Justice's Federal Bureau of Prisons, Long Beach Rapid Transit, Los Angeles County Metropolitan Transportation Authority and the Los Angeles County Mental Health Court. He has performed many evaluations for various agencies, courts, and attorneys on cases that involve the use of drugs and alcohol during the commission of crimes or during employment.
During the 30 years comprising his medical education, training and experience, Dr. Jaffe has had the privilege of evaluating and treating thousands of people with addiction. He has seen the countless ways that addiction impacts people and has witnessed the remarkable impact treatment can have.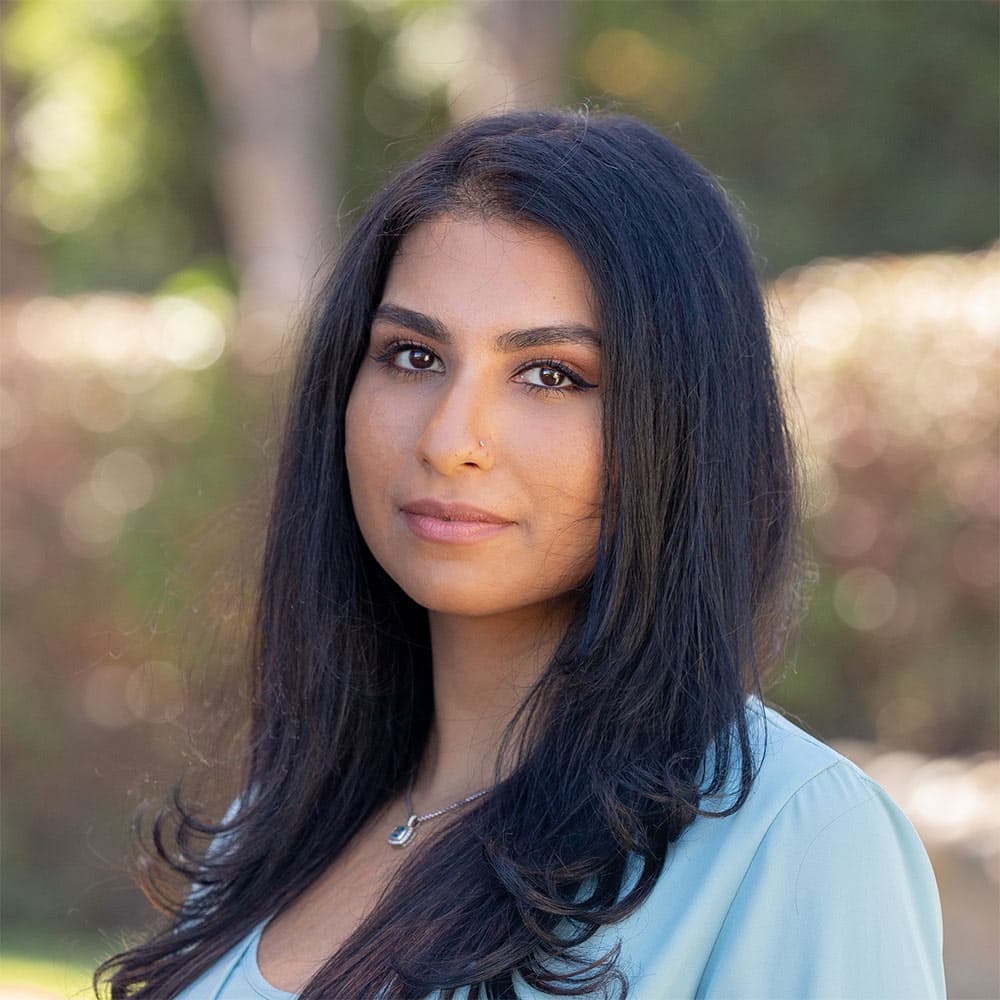 Anuradha "Anu" Malik, APCC (#3843)
Therapist
Born in New Delhi, India, Anu Malik was raised in Upper Saddle River, New Jersey. She did her undergraduate work in psychology at Suffolk University before earning a master's in counseling physchology from William James College and is an Associate Professional Clinical Counselor.
Read more/less
What led her to this line of work? "A curiosity and passion for understanding people, our existence, my life purpose, and our connection to one another," Malik says. Over the last decade, she has worked in a variety of different settings beginning as a mental health counselor for those who struggled with psychotic disorders. During graduate school, she became intrigued by the field of addiction medicine, so she took opportunities to get involved in PHP programs, mental health clinics, sober living, primary care, and hospital settings that specialized in treating co-occurring disorders. As she gained more understanding and awareness around different addictive behaviors, Malik realized that many co-occurring disorders are rooted in deep-seated trauma. Upon relocating to California in 2017, she decided to expand her knowledge in trauma and addiction by gaining experience with populations in residential treatment that focus on incorporating holistic and trauma-informed care.
Her current role as a therapist finds her providing intensive therapy to residents, conducting family sessions (when appropriate), facilitating therapy groups, and taking part in clinical meetings alongside the rest of the clinical team to coordinate treatment planning. One of her favorite parts of the job is, "being able to witness the shift that occurs in an individual when they truly begin to gain an understanding of their sense of self through integrating the mind-body-spirit connection."
When not working, Malik enjoys traveling, spirituality, Kundalini yoga, mindfulness, working out, art and design, as well as quality time with loved ones.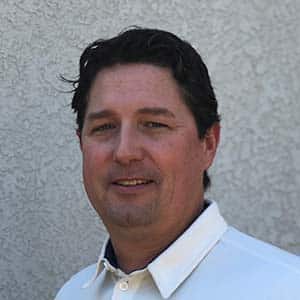 David Morrison, PsyD
Psychologist
Dr. David Morrison is a licensed psychologist in private practice in California and a member of the California Psychological Association. He has worked closely with dual-diagnosis treatment programs since 2005, providing evaluation and consultation services for The Meadows Malibu. He has extensive experience with residential and outpatient programs serving adolescents and adults and their families. He has also worked closely with professional sports leagues and their mental health and substance abuse programs. Through it all, he always makes it a point to treat all individuals in a manner he would want to see in a professional working with his own family members.
Read more/less
Dr. Morrison says he enjoys and values the multidisciplinary team approach at The Meadows Malibu, adding, "I have had the privilege and honor of working with highly skilled professionals that go above and beyond the call of duty. The Meadows Malibu has a strong team of dedicated professionals that I feel privileged and honored to work with."
Married with three young adult daughters, Dr. Morrison enjoys spending time with his family and friends surfing, camping, cooking, walking his dogs, and playing cornhole.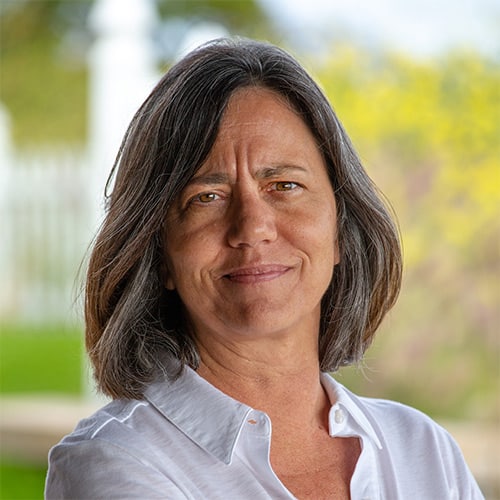 Maggie Kish, RN
Nurse
Originally from Summit, New Jersey, Maggie Kish earned her nursing degree from Santa Monica College. She is now a registered nurse with more than two decades of experience in primary care facilities ranging from behavioral health and addiction treatment to chemical dependency, operating rooms, and wound care. Kish has maintained high levels of patient care throughout her career, gaining experience in the treatment of bipolar disorder, ADHD, depression, anxiety, and other psychiatric disorders. She eventually transitioned from operating room work to the field of behavioral health in order to do more patient care.
Kish's current role includes both nursing care and medication management, but she most enjoys working closely with physicians, therapists, and the entire clinical staff to provide the highest quality care for her patients. She is married and spends much of her free time reading.
Stephen Danielson-Ohiri, LVN
Nurse
Stephen Danielson-Ohiri hails from Lagos, Nigeria. It was in his home country that he earned a BS in medical lab sciences from the University of Calabar. He then studied at Valley College of Medical Careers in California to obtain his LVN. As a licensed vocational nurse, Danielson-Ohiri has pursued a psych/dual diagnosis focus, gaining experience in that arena at a variety of treatment programs in Southern California. A well-rounded professional, he also holds multiple certifications including in Management of Assaultive Behavior and from the Crisis Prevention Institute.
Read more/less
In his current role at The Meadows Malibu, Danielson-Ohiri is responsible for medication administration, detox monitoring, and documenting doctors' orders as well as coordinating prescription refills, but his favorite part of the job is interacting with patients and learning about their experiences.  This happily married father of three also enjoys watching sports, particularly basketball and soccer.
"What I love about working at The Meadows Malibu is there is mutual respect and loving kindness amongst all staff. WE treat one another like family and share a common goal of getting our clients the help they deserve."
Alexandra Tappan, AMFT
Family Therapist
Born and raised in Northern California, Alexandra Tappan earned a business administration degree from Cal State Long Beach and a master's in clinical psychology from Antioch University. Coming from a business and advertising background, she re-aligned her trajectory and passion toward supporting growth in others, saying "this line of work chose me."
Read more/less
Tappan's experience includes treating interpersonal hurdles, anxiety and mood disorders, personality disorders, developmental and sexual trauma, and recovery from substance use issues. She sees her role as holding space with compassion and curiosity. While supporting others to feel their truth and neutralize negativity, she is able to help them navigate "stuckness" and confusion, developing the tools to focus on what nurtures, expands, and evolves the individual.
"The privilege of walking alongside beautiful souls and witnessing their journey is never lost on me," Tappan says. When not working, she enjoys burnt and buttery toast, midnight runs, kissing dogs, hugs, and nature, which are all forms of medicine in her book.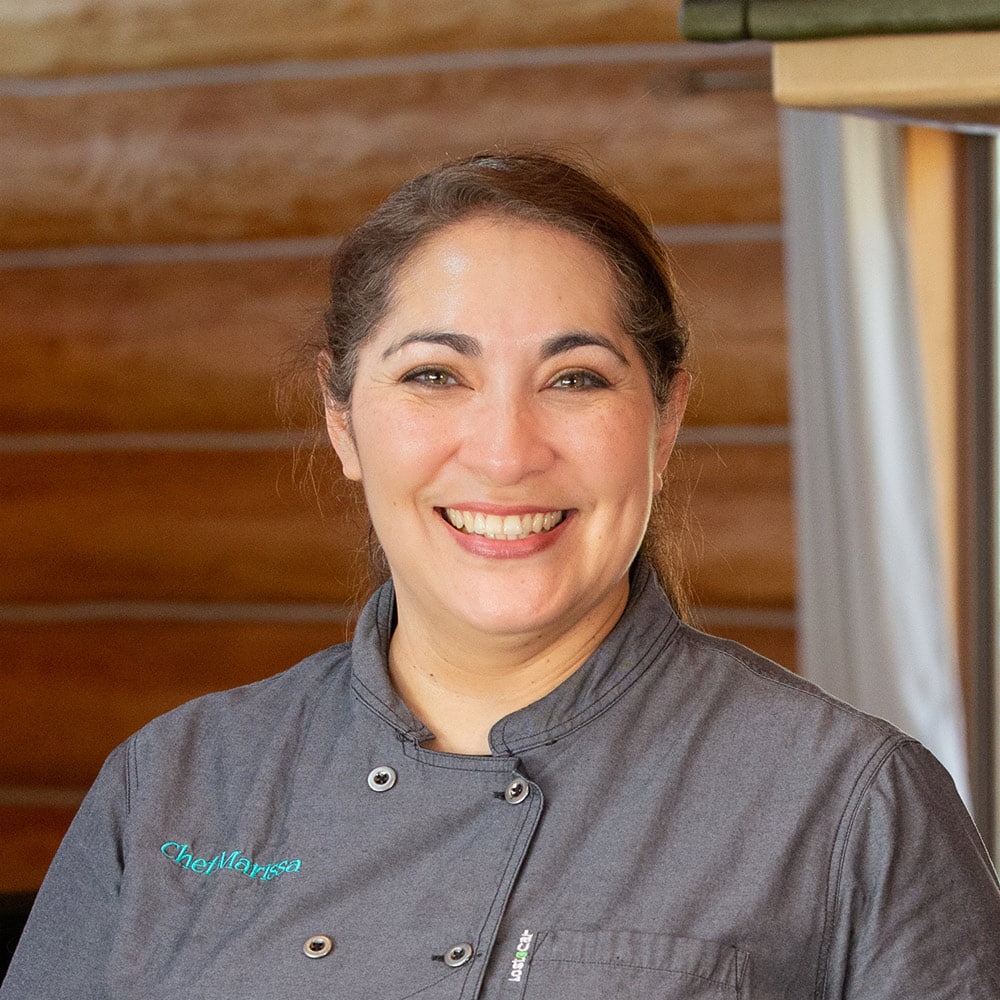 Marissa Ayala
Head Chef
A Southern California native, Chef Marissa Ayala earned her bachelor's degree in political science from California State Polytechnic University and a culinary diploma from Le Cordon Bleu College of Culinary Arts, where she graduated at the top of her class. Add to that two years of restaurant experience in fine dining, three years as a chef instructor at Sur La Table's The Grove-Los Angeles location, and four years running her own catering business, and it's easy to understand why she's a force in the kitchen.
Read more/less
Cooking has always been a passion for Ayala, so when she decided to change careers, she wanted to do something she loved so much that it wouldn't feel like work. After graduating from culinary school and starting in the food service field, she says she knew she had found where she belonged.
Her role as head chef at The Meadows Malibu is one Ayala takes seriously. Her responsibilities include keeping the kitchen running smoothly for both patients and staff, with a focus on providing nourishing meals to aid in recovery. It goes beyond that, though. Chef Ayala also works with each patient to discover any food allergies and learn about their likes and dislikes. She does her best to incorporate favorite foods into her meal planning and accommodate special requests. She also leads a weekly Creative Cooking class so patients can learn how to prepare healthful meals for themselves once they return home.
A perk of her job at The Meadows Malibu is working with the Pacific Ocean as a backdrop, but when she's at home, it's all about family. Chef Ayala has been married for more than two decades to her high school sweetheart, and they have four kids together. It's no surprise, though, that family times often involves cooking and eating. Whether at work or at home, Chef Ayala says, "Everything I make is made with love — it is my secret ingredient!"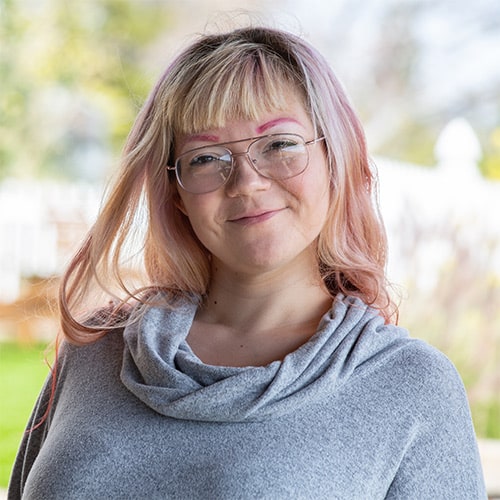 Kayla Lampson
Behavioral Health Technician
Southern California born and raised, Kayla Lampson is a third-generation immigrant with family that started out in the San Francisco area. She is currently finishing a bachelor's degree in psychology and already has experience in the behavioral health field with varying demographics.
Read more/less
It was experiences in her own life that led Lampson to a point where she feels it is both her passion and duty to give back to others, helping them heal as she has been able to heal. Client care is her main focus, including leading a weekly art therapy group and facilitating other groups, connecting with patients, and holding space for them as needed. "The fulfilment I get from helping others is unparalleled in my life," she says.
Currently engaged, Lampson says she wears her heart on her sleeve. Her off-hours are spent traveling, being in nature, playing video games, watching television, exploring new places, eating good food, visiting theme parks, and general thrill-seeking.