When it comes to recovering from substance use and mental health conditions, nutrition plays a significant role. Patients often arrive in treatment with bodies and minds that have endured the toxicity of drug and alcohol use. Unhealthy or irregular eating habits have likely contributed to and even perpetuated a person's level of impairment. Eating healthy meals — and learning how to care for your body — is instrumental in achieving long-term wellness. 
Emphasizing Nutrition and Wellness in Recovery
"Food is so much more than food," explains Chef James Quandt. "It's energy, it's nutrients, it helps you replenish your body. What we put into our body is what we're going to get out of our body, so we like to put very energizing and nourishing items into our system." 
For most of our patients, this requires a perspective shift: Instead of seeing the body as a thing to be used or simply to medicate, a person begins to see the body as a vessel to respect, nourish, and care for. One cannot neglect the body and expect to function successfully. This is one reason why we make nutrition and wellness a focal point The Meadows Malibu.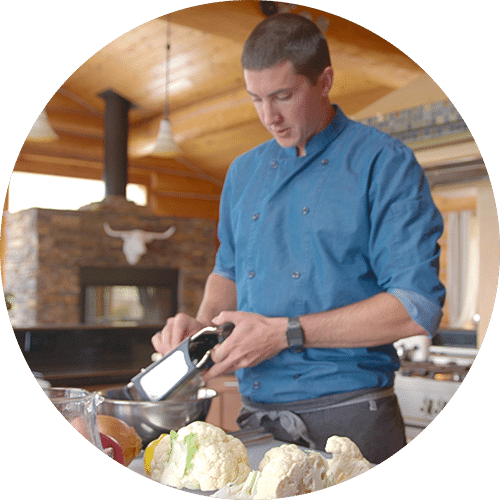 It's more than just serving healthy, delicious food. "We have a nutritionist who comes in and does an incredible group every week," says Executive Director Cassandra Copperfield, "and we have a private chef here every day. Our chef will take patients to the farmers' market, will teach them to cook, if that's what they'd like. He even has a garden outside."
Our chef takes into consideration not only our patients' dietary needs and restrictions, but also their personal preferences and requests. He cooks with organic, non-GMO foods and utilize the yield from the garden as much as possible.