Detox is the term used for the natural phase a person undergoes as a result of stopping drug or alcohol misuse. When the human body becomes accustomed to certain quantities of a mood-altering substance, it goes into a state of withdrawal when substance use ceases. Physically, the body must work to readjust how it functions, since its chemical makeup has changed. The body must also rid itself of toxins that have built up from substance use. During this process, a person will experience withdrawal symptoms, which can range from uncomfortable to severe (even dangerous). This is why a patient at a treatment center will receive supervision and sometimes Medically Assisted Treatment (MAT) to mitigate the symptoms and effects of withdrawal.
Symptoms of Detox and Withdrawal
The vast majority of people who have used substances extensively or for long periods of time will experience some measure of withdrawal symptoms. Severity of symptoms will depend on the type of substance, the amount used and the duration.
Common detox symptoms include:
Nausea and vomiting
Headaches
Anxiety
Depression
Sweating
Insomnia (or adversely, drowsiness)
Muscle aches and cramping
Inability to concentrate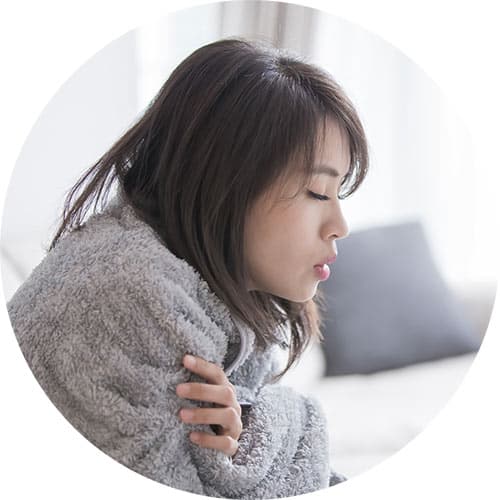 Generally, withdrawal symptoms will begin to fade after a week or two, though some may last a bit longer. A minority of people may experience withdrawal symptoms for a much longer period of time after substance use has ceased. This is called Post-Acute Withdrawal Syndrome (PAWS), also known as Protracted Withdrawal. It is different from Alcohol Withdrawal Syndrome (AWS), which is characterized by severe, even life-threatening, withdrawal symptoms. AWS can cause hallucinations, severe tremors, seizures, and unconsciousness, requiring the need for immediate medical treatment. 
.